As we move from the continuous wet weather of February into early Spring the sunshine will start to brighten your evenings and make your weekends more enjoyable. With clear weather just around the corner now is the time to start refining your finest recipes in time for alfresco dining and barbequing.

As classic winter warmers make way for lighter meals experimenting with the most popular recipes is a great way to prepare. However, it's not quite time for cooking outside and practising your dishes means using your kitchen instead of a grill in your garden. Getting the best from your recipes means having an oven you can rely on, and you would struggle to do better for your next oven than NEFF.

As a brand designed for those passionate about cooking, NEFF has long created innovative new features for home chefs. Combine this with its outstanding German build quality and models like the B47CS34H0B Oven make the perfect choice for people upgrading their home kitchen set up. In this breakdown review from Reddipares LTD we cover everything you need to know about this aforementioned oven.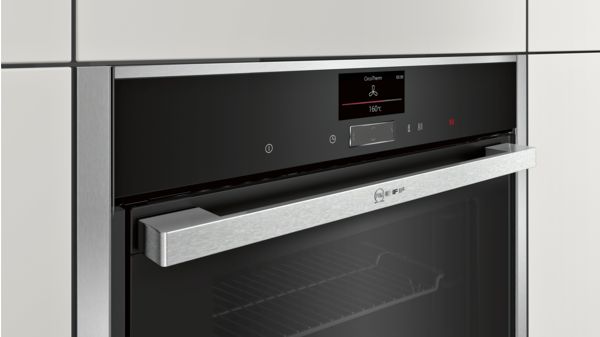 Flexible Cooking on Multiple Levels
When it comes to cooking meals, NEFF's CircoTherm system gives a fantastic layer of added flexibility. Created by channelling the oven's hot air to the back of the cavity then directly through channels at different cooking levels, CircoTherm wraps your food in its own envelope of air.

What this means for you are flavours that never intermingle when cooking. Cooking three courses at once means you can still sustain the desired palate when consuming. In addition, this oven also has two more cooking modes as part of the CircoTherm function. Firstly Intensive, which combines the direct heat of the CircoTherm with Bottom Heat to give a crisp finish. This makes it ideal for blind baking pastry or for perfect homemade pizzas.

For a different finish, CircoTherm Gentle is ideal. When cooking lighter dishes such as fish you want to avoid browning or forming any crust. Using a normal cooking mode will mean direct, constant heat which could cause these effects. Using Gentle residual heat is used instead which cooks the meat through completely whilst retaining the delicate texture you need for a perfect meal.

Adding and removing food is also made easy, with the iconic Slide&Hide door. Designed with a series of unique hinges, the cavity door slides easily into the oven, keeping it out of the way for adding and removing dishes. Slide&Hide is also a huge help when cooking a large roast as well, checking in on and rebasting your meat is simple and access is never compromised.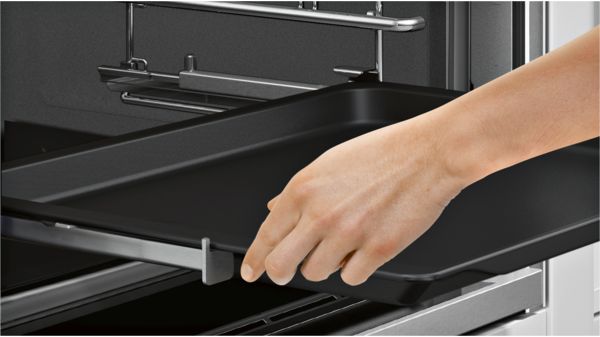 Cleaning Made Even Easier

Even the most passionate cooks hate the clean up after eating a delicious home-cooked meal. The B47CS34H0B comes equipped to massively reduce the amount of time you spend on your knees scrubbing your oven's interior. With EasyClean you can keep on top of your regular cleaning schedule.

Using EasyClean is simple, add some warm water with dishwasher liquid then select the mode on the touch control panel. Once completed, you can dry the interior of your oven using the oven's built-in Dry function.

This NEFF oven even has a dedicated BaseClean mode. This means any spills or lost bis of food at the base of your oven can be dealt with quickly and restore your oven to its previous level.
To find out more about the B47CS34H0B contact us at Reddipares LTD, and for information on our flexible delivery options in the

Redditch area

. Call us today on 01527547877, or
if you wish to find out more about the
B47CS34H0B Oven
visit our website for more information.